Introduction: As Rwanda solemnly commemorates the 1994 Genocide against the Tutsi, Premier Bet Rwanda, and Rotary Club Kigali Gasabo have joined forces to extend a helping hand to genocide survivors. Their recent donation aims to provide transportation means to reduce the cost of transporting goods to marketplaces and empower the community to pursue a life of social and economic resilience. Premier Projects, the Corporate Social Responsibility (CSR) division of Premier Bet, continues its commitment to positively impact lives and foster collaboration for the greater good.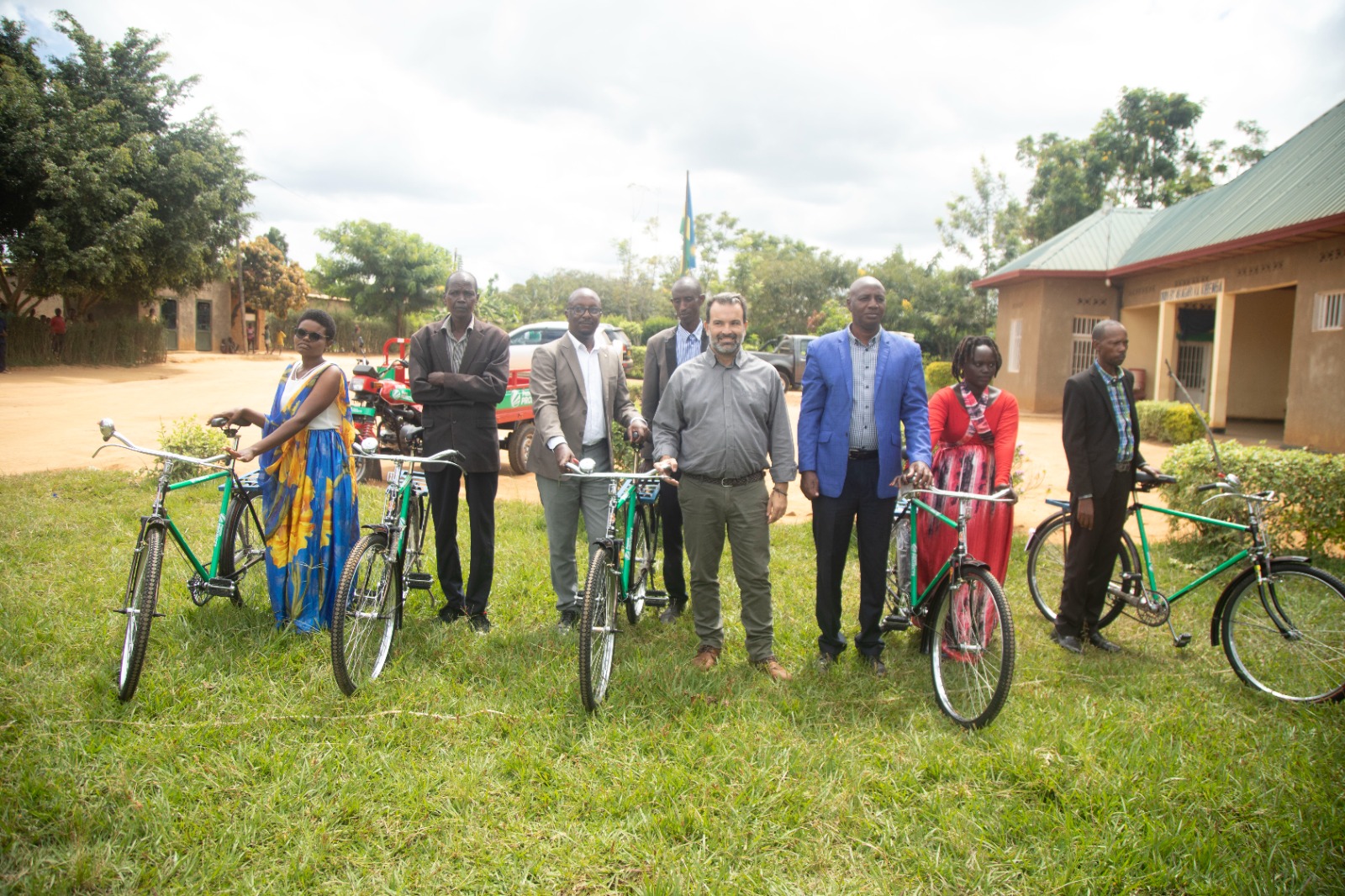 Promoting Socio-Economic Resilience: The support, valued at Rwf4 million, includes a Tri-motorcycle equipped with farm gear and five bicycles for five identified families. Additionally, Rwf100,000 has been provided for fuel, enabling the community to enhance their social and economic well-being. Premier Bet CEO Apostolos Kalodoukas and Rotary Club Kigali Gasabo President Victor Nkindi officially handed over the donation on June 3, 2023, to the Kibenga genocide survivor's group, Icyizere Cy'ejo Hazaza, in Bugesera district.
Transportation as a Catalyst for Development: Premier Bet Projects' CSR activities have a holistic approach to uplift communities. By identifying families in urgent need of basic logistical support, the aim is to ease the transportation of farm produce to markets. This support facilitates income generation opportunities for the community, promoting social and economic resilience. The tri-motorcycle, with its significant capacity, addresses the logistical challenges faced by farmers, offering a means to transport crops efficiently. The Kibenga community can leverage this asset to generate rental revenues, benefiting both themselves and neighboring farmers in similar circumstances.
Empowering Farmers, Empowering Lives: John Hakizimana, the chairman of the Kibenga genocide survivor's group, expressed gratitude for the transport support. Previously, farmers would spend significant amounts on hiring transporters, impacting their profits. However, with the donated vehicles, they can transport produce and earn incomes directly, fostering economic development in the region. Zahara Mujyawimana, a vegetable farmer and recipient of a bicycle, shared how this support revolutionizes her daily life. Carrying produce on her head over long distances will now be a thing of the past, allowing her to save time and energy, ultimately improving her ability to care for her family.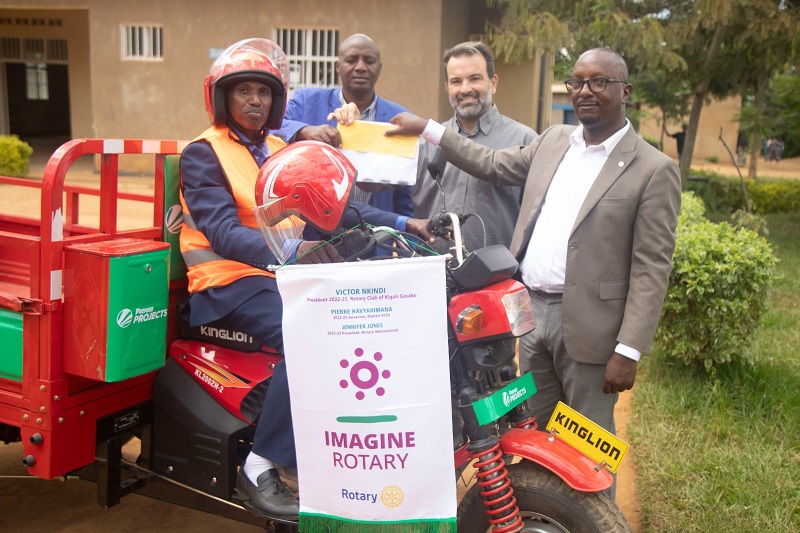 Collaboration for Resilience: The partnership between Premier Bet Rwanda and Rotary Club Kigali Gasabo sets an inspiring example for other organizations to follow. Victor Nkindi emphasized the importance of collaboration and service above self. By commemorating the genocide and supporting survivors, they aim to foster social and economic resilience within the community. This initiative not only helps the immediate beneficiaries but also inspires other organizations to work together towards a common goal.
A Vision for Growth: The support from Premier Bet Rwanda and Rotary Club Kigali Gasabo is expected to yield substantial benefits for the community. It will create job opportunities for riders, increase the transportation of farm products from farms to marketplaces, and bolster farming productivity. Furthermore, it will improve travel and working conditions for vulnerable populations, especially women and youth, while enhancing access to finance and labor markets. Through these efforts, the project seeks to foster community growth, resilience, and communion.
Conclusion: Premier Bet Rwanda, through its CSR division Premier Projects, and Rotary Club Kigali Gasabo have demonstrated their commitment to supporting the Kibenga genocide survivors in their journey towards resilience and economic growth. By providing essential transportation means, they empower farmers and enable the community to generate income and improve their social welfare. The partnership between Premier Bet and Rotary Club Kigali Gasabo serves as a shining example of collaboration, urging other organizations to unite for the betterment of society. Together, we can build a brighter future for Rwanda and its people.